Each month, Virden Collegiate recognizes one outstanding student in each grade. Here are the selected students for April.
Marlee Gonty: Grade 9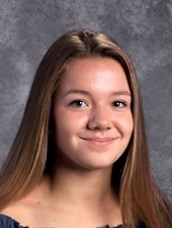 15-year-old Marlee has established great marks for her first year of high school. She enjoys gym and science. She will be on the honour roll as her marks are in between the high 80s to low 90s. Not only does she do well academically, but she is very involved on the sports teams at VCI and in the community. She is on the Junior Varsity Golden Bears Volleyball team, Club West Volleyball, Minor League and Golden Bears Softball. In her limited spare time you might catch her watching Netflix or babysitting. Marlee is an easy-going, approachable person with an active lifestyle.
Olivia Abel: Grade 10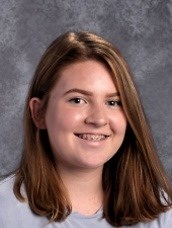 Olivia is 15 and her marks generally are in the high 80s and low 90s. She is working towards a Business Diploma and enjoys accounting and math related classes. She is working towards completing the three core Science courses next year in Grade 11 (Biology, Chemistry and Physics). She plans to go into university for a science or business program. Her favorite part about VCI is how independent the students can be with choice of classes. Olivia was on the basketball team for the VCI Golden Bears JV team. She was also on the Junior Bobcats team in Brandon on a 16 and under team. She enjoys drawing in her spare time. She and her dad held an art show in October at Arts Mosaic gallery.
MacKenzie Chapman: Grade 11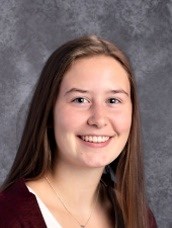 MacKenzie, 16, is on the honour roll and has been all throughout high school. She is working on completing the three core sciences: biology, chemistry and physics. She really enjoys biology and finished the course with 96 per cent, the highest mark on the exam. She wants to go the University of Saskatchewan in Saskatoon to either be a lab x-ray technician or dental hygienist. MacKenzie is also very involved in school sports, playing volleyball with the Varsity Girls Golden Bears team. She also enjoys reading. She is very outgoing and friendly with an unimaginable enthusiasm!
Jeongwoo Choi: Grade 12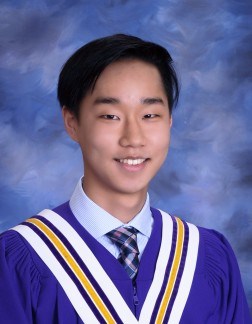 Jeongwoo is 19 years old. He moved to Virden from British Columbia with his family because his brother was working here. All of Jeongwoo's grades are between 80 and 90 percent. He finds classes here a bit easier than BC. He plans to go to Brandon University in the fall to study biology. Jeongwoo is working towards getting his Canadian citizenship. He likes playing sports and this year he is on the Golden Bears badminton team. He enjoys playing computer games like League of Legends. He spends lots of his time with his friends and family. People usually think he is Japanese but he is actually Korean. He is very quiet, reserved and peaceful.