Since the coronavirus pandemic began, support for independent businesses has soared as they showed their value in terms of their unique offering, first-rate shopping experience, and convenience for the customer. That is why this coming Friday, we ask you to think Plaid, instead of turning to the Walmarts and Amazons of the world for major savings. Plaid Friday is all about supporting your locally owned businesses, independent or otherwise, who also have amazing opportunities for you to save big, right in your own backyard.
Wolverine Supplies
Family owned and operated; Wolverine Supplies is dedicated to creating an unbeatable customer experience. They specialize in everything from firearms, optics, ammunition, to outdoors and archery.
Wolverine is kicking off their huge sales early starting Monday, Nov. 22. A handful of in-store only specials will be available for their local shoppers. Scratch and win up to 50% off your purchase (applicable to regular priced items only) - for the first 250 customer purchases, Door Crasher Savage Arms 64F .22LR -$100.00; $5.00 wolverine t-shirts, 50% off wolverine hoodies...and more! This week's sales also include up to 50% off firearms, ammunition 10% off, and apparel up to 75% off. Be sure to check out their Plaid Friday ad in the Nov. 19 print edition of the Empire-Advance, the Empire-Advance Facebook throughout the week, or Wolverine's website or social media channels for more details on all the huge savings available.
Wolverine Supplies is open Monday-Thursday, 8:00 am-5:00 pm; Fridays from 8:00 am-4:00 pm, and Saturdays 9:00 am-4:00 pm. Sales run Nov. 22-29; directions can be found online at wolverinesupplies.com.
Valleyview Co-op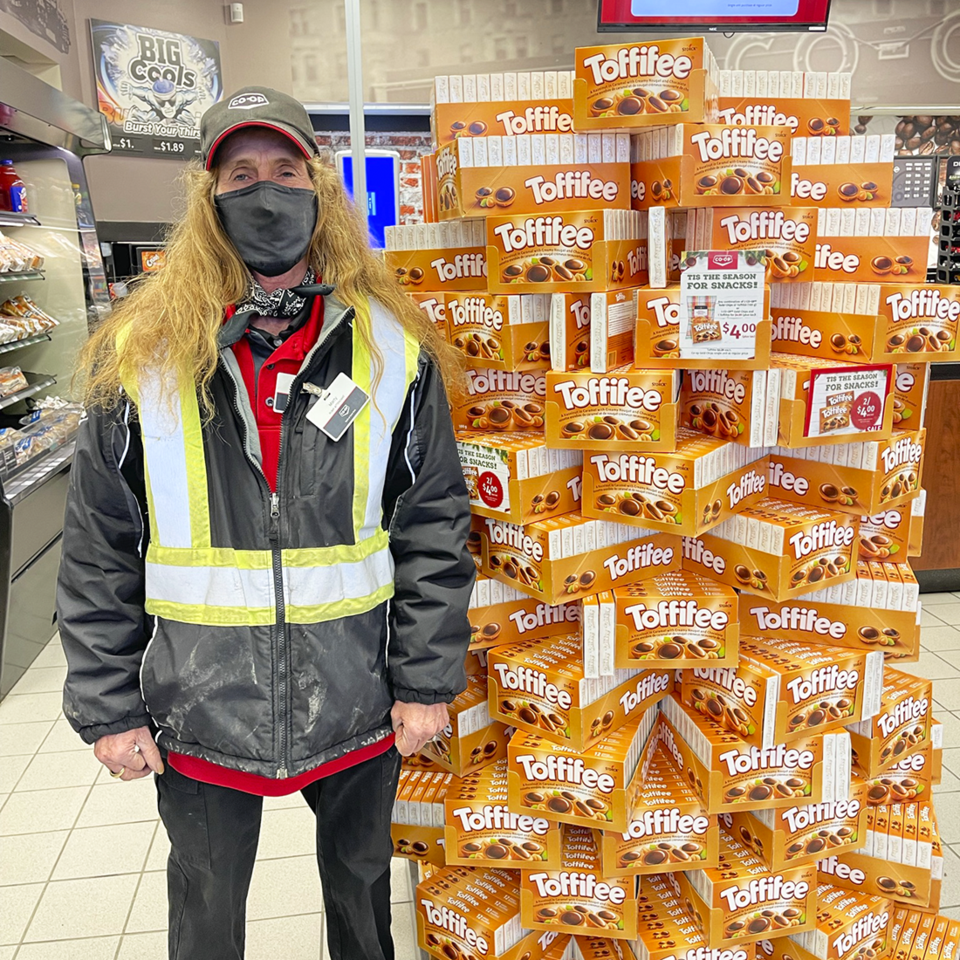 Co-op corner is in the heart of Virden at King St. and Seventh Ave. That's where you will find the Valleyview Co-op full-service Gas Bar/C-store. Valleyview Co-op prides itself on giving great co-op member/customer service at their full-service gas, diesel, and propane islands. While you wait you can grab your favourite road snack, beverage or that forgotten grocery item. Their core values are "Integrity, Community, and Excellence". They want you to see them living those values every time you visit.
This year if you visit the Virden Co-op full-service Gas Bar/C-store wearing plaid on Nov. 26 you can receive a FREE medium Co-operative coffee or hot chocolate. Be sure to watch for in-store signage for any additional Plaid Friday savings, promotions, or celebrations.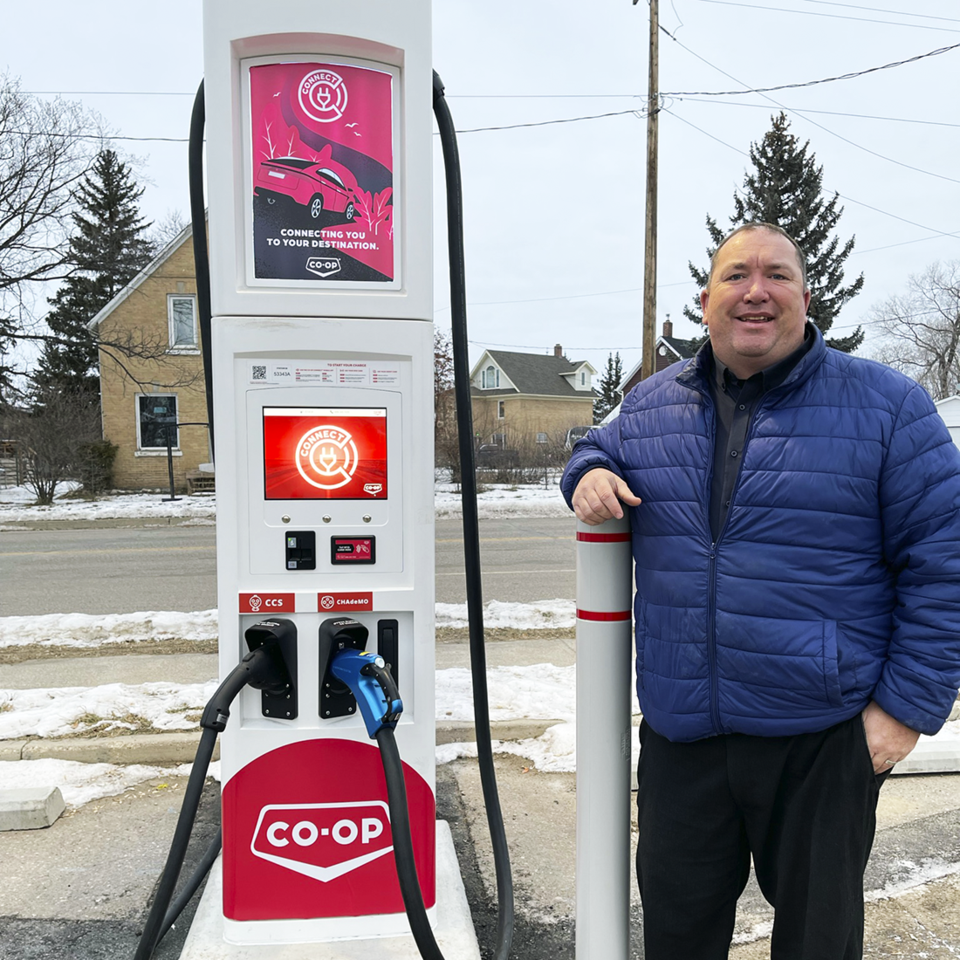 Valleyview Co-op has added to its Energy portfolio joining the "Co-op Connect" EV charger initiative. The site in Virden is part of an EV charging network that will ultimately be comprised of 29 chargers in 12 towns and cities along the Trans-Canada Highway, from Winnipeg to Olds, Alberta. Valleyview was eager to become part of this initiative and be able to provide this new service to its local members and customers.
Empire-Advance
To celebrate Plaid Friday, the Empire-Advance is offering a FREE digital subscription when you purchase a print subscription. You are welcome to keep the digital edition for yourself or gift it to a loved one.
While so many of us are spending more time at home and limiting our social interactions, a digital edition, delivered directly to your email inbox at 9:00 am every Friday, makes a superb gift idea. A savings of $35 - the digital subscription is also the perfect gift for the "Snowbird" in your life - those who are finally able to vacate our frigid winters again for warmer climates but also want to stay connected to the community news at home.
The sale will only be available during office hours on Plaid Friday (9:00 am - 12:00 pm) so be sure to get your free digital sub while you can.
Shop Local in 1921?
The evidence in century-old archives of the Virden Empire-Advance has shown us that the Shop Local trend is not new - retailers have always tried to keep their customers close to home.
Shopping local is the act of everyday consumers, like you, making the decision to buy your produce, clothing, and day to day items from a local business instead of going to a large retailer.
The shop local trend can help build relationships within the community and support the local economy.
Plaid Friday
You may see Plaid Friday posters in the windows of local businesses, but what exactly is the promotion all about?
Plaid Friday has its roots in Oakland, California. Twelve years ago, their community started the promotion to encourage residents to shop their unique local stores, instead of venturing into the frenzy of big-box shopping that took place after the American Thanksgiving.
Since its inception, the Plaid Friday concept has spread throughout small-town USA and in the last few years, has ventured across our Canadian border. With so many small communities across our vast landscape, Plaid Friday seems like it was made for Canada. We Canadians, at some point in our lives, have all owned the famous lumberjack shirt have we not?
Plaid can be a little on the wild side when carried to extremes, and some local businesses are offering extremely good deals in conjunction with the Plaid Friday sales. Be sure to check them out.