Canadian grocery chains found to be earning excess profits on food items should be dinged with a "windfall profits tax," a parliamentary committee said in a report to government Friday.
The tax is one of 13 recommendations the Standing Committee on Agriculture and Agri-Food made to the House of Commons as part of its investigation into the rising cost of food in Canada.
The spiralling cost of many food items has been blamed on record inflation and the result of rising input costs such as fuel and fertilizer — both of which have seen volatile swings since Russia's full scale invasion of Ukraine in February 2022. Extreme weather and supply chain disruptions have only added to Canadians' grocery bills.
But some on the committee have raised questions over whether grocery chains are taking advantage of the uncertain economic environment to boost profits. In March, Liberal MP Ryan Turnbull said the food and beverage industry's net earnings have more than doubled, with Loblaw going from earning $1 billion in 2019 to $2.2 billion in 2022.
"I think it's fair to say Canadians feel like the doubling of your profits has been literally at their expense," he told the committee in March.
NDP Leader Jagmeet Singh advertised his committee showdown with the billionaire chairman and president of Loblaw, Galen Weston, in a series of social media posts and even created a dedicated website to watch live.
Galen pushed back. He said much of the company's profits came from financial services and apparel and pharmacy sales. And when it came to food products, the Loblaw CEO said prices increased 25 times faster than profit margins.
"The idea that grocers are causing food inflation is not only false, it's impossible," he said.
Friday's recommendation for the federal government to slap a windfall tax on grocery chains is contingent on whether Canada's Competition Bureau finds evidence of excess profiteering in a market study set to wrap up this month.
But according to Sylvain Charlebois, director of the Agri-Food Analytics Lab at Dalhousie University, the Competition Bureau has no plans to investigate the profiteering claims. Instead, it's looking at how governments can more broadly combat grocery price increases through more competition.
"Banking Canada has a windfall tax now. And how's that working out? Banking fees are up since last year, and profits are up since last year. Consumers always end up paying," said Charlebois.
"If you want to raise food prices, if you want to making food inflation a worse problem, just go ahead and implement a windfall tax."
A call for transparency
Among its recommendations, the committee says the federal government should collect and make public data on the costs that accumulate through the food supply chain, from farms to processing and retail sales.
But Charlebois, who testified before the committee earlier this year, said such a move could set the market conditions for collusion.
"Transparency is a double-edged sword," he said. "Once you disclose everything, why would you do business in that field? I mean, this is the food industry. You got formulas and recipes and ingredients. If you know everything about your competitor, it would decentralize investment."
"It's like everyone's naked in the food industry. Nobody's hiding anything, and there's no secrets. And so, when you do that, when you have that kind of market condition, the only way to make money is to collude."
Charlebois praised the committee's other 11 recommendations, especially those that gave more power to Canada's Competition Bureau. The committee called on the federal government to strengthen the Competition Bureau's mandate so it can compel companies to provide documents such as disaggregated financial data when it's carrying out market studies.
At the same time, the committee report says the Competition Bureau's competitive thresholds — used to evaluate mergers and acquisition — should be reviewed to ensure competition doesn't suffer.
"You need to make sure that the bureau ends investigations," Charlebois said. "The bread price fixing scheme has been going on for eight years and there's been some speculation about meat prices and seafood prices and nothing comes about, like nothing ends, which is ridiculous."
Measures will do little to help hungriest Canadians, says expert
Some of the recommendation to reduce the cost of food in Canada target specific vulnerable groups. In one call, the committee says the government should fund secure food infrastructure to help remote and northern Indigenous communities, which face some of the most acute food pressures.
Valerie Tarasuk, a professor at the University of Toronto's Department of Nutritional Sciences, and head of PROOF, a research group investigating food insecurity in Canada, said few of the measures put forward by the Agri Committee are likely to help Canadians suffering most from skyrocketing food prices.
The latest data from Statistics Canada shows 6.9 million Canadians faced hunger in 2022, the highest number ever recorded and a substantial increase from the prior year. That's led to a dramatic increase in people turning to food banks, said Tarasuk.
"You can see people lined up around the block waiting to go into these places," she said. "We're really reaching a crisis point."
Among the committee's recommendations is a call for Ottawa to adopt a standardized approach to label prices on grocery items so consumers can easily make decisions when they're shopping.
They also offer a suite of measures to help eliminate food waste. Those include an investigation into the impacts on Canadians if it were to eliminate "best-before dates," partnerships between non-profits and retailers to divert food that would otherwise be wasted, and reviews to ensure there are viable plastic alternatives to extend the shelf life of food.
But Tarasuk said diverting food waste to feed hungry people has been shown not to solve hunger.
More importantly, she said, reducing the cost of food won't solve the basic problem of people not having enough money to eat.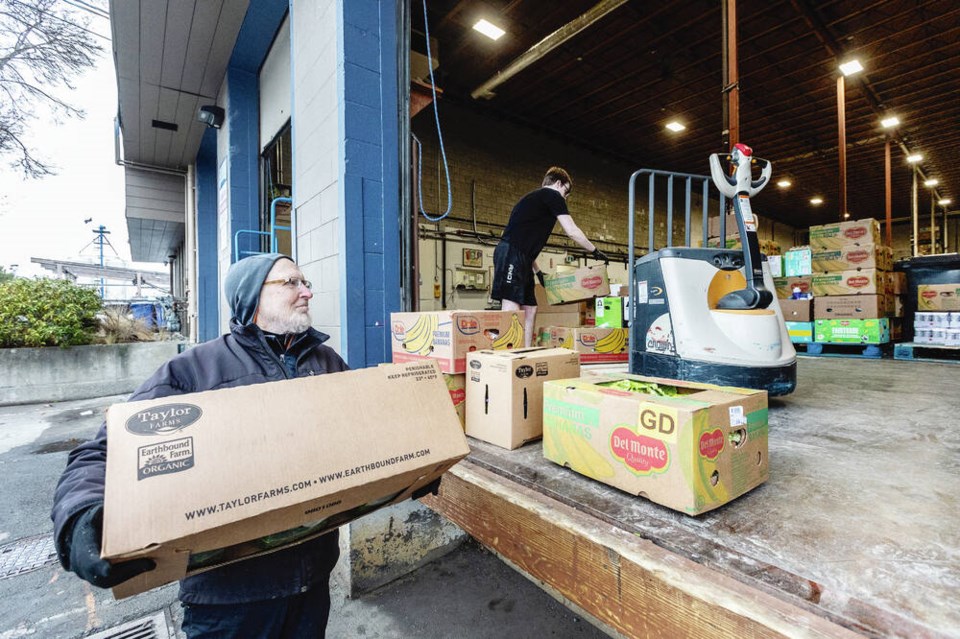 Lower food costs by easing pressure on producers and vendors, says committee
In March, the Agri-Food Analytics Lab carried out a survey to gauge how much Canadians trusted grocers and their prices. The results were bleak. In most provinces, roughly 30 to 50 per cent of respondents said they believe grocery chains price gouging tactics are responsible for rising food prices.
The survey also found consumers in provinces like B.C. and Nova Scotia widely backed a proposed "grocery code of conduct," which would offer vendors a forum to settle disputes with big grocers.
By giving small and medium-sized food vendors a voice, Charlebois described the code as a "lifeline to Canadians" that would increase food variety and stabilize prices over time. On Friday, the Agri Committee recommended the government create a mandatory and enforceable version of such a code.
Amid high inflation rates, the parliamentary committee also recommended a number measures to back growers and producers. They included:
boosting funding to spur innovation in the agriculture sector;
offering credit and interest-free payments on loans so producers have enough cash flow;
reimbursing farmers and retailers who have paid a 35 per cent tariff on imports of Russian fertilizer and cancel it going forward;
and increasing inspections on imported food products to ensure they meet the same environmental and labour standards as in Canada.
On the labour side, the committee said the federal government should look to implement a proposed Trusted Employer model to reduce timelines, paperwork and costs surrounding Canada's Temporary Foreign Worker Program, which offers Canadian farmers a relatively steady and cheap source of workers.
Critics of the program say it leaves workers vulnerable to poor working and living conditions, and fails to offer a path to immigration. Supporters, however, say many of those concerns have been addressed and that the program benefits everyone involved.
With files from the Canadian Press